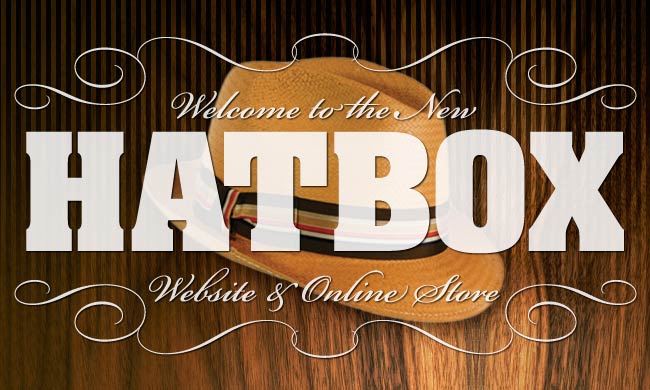 We're Open ~ By Appointment Only!
3 Ways to Book Your Appointment:
Phone: 512-914-1144
Book on Instagram:
Book on Web:
We've closed our Congress Avenue shop
and are open by appointment only.
Mon-Fri: 10am - 6pm
Sat: 10am-7pm
Sun: Closed
We accept Cash, Venmo & PayPal ONLY


As a lover of science, and wanting to help folks avoid public shopping areas, I am MORE than compliant on my cleaning and safety procedures. I see clients by appointment only, limited to 4 per day (4 guests per appt max) to allow for thorough cleaning.
Masks required
~
Hatbox: A Modern Haberdashery features exclusive women's and men's hats, whimsical fascinators and practical caps from around the world. Hatbox represents old world hatters such as Borsalino of Italy, Christy's of London, Stetson Dress, Biltmore, Resistol, Beaver Brand, and others such as Dobbs, Bailey, Kangol, Scala, Dorfman Pacific, Broner, Barmah and Shady Brady. Our Hatbox Signature Collection featues beautifully handwoven Panama Straws as well as authentic (and affordable!) durable, canvas cowboy hats. Our cocktail hats division for women, exhibits the ultimate "spring affair" and "after five" collection. Bring the family and enjoy a professional fitting and shopping experience unlike any other.
Call for or book an appointment today!