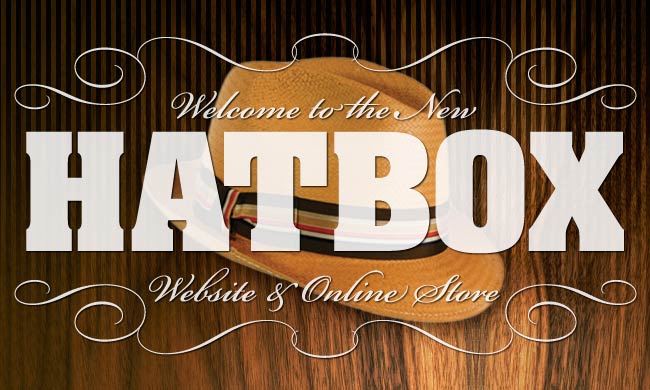 Hatbox: A Modern Haberdashery is moving its location on 2nd Street and San Antonio and are in the process of finalizing our new home in Downtown Austin. PLEASE STOP BY AND ENJOY 25% STOREWIDE AT 2ND STREET - NOW UNTIL AUGUST 9th.
Please visit our other locations at The Domain Phase One between Microsoft and Apple near Macys, and Hatbox at Design Lab at The Oasis overlooking Lake Travis for all your haberdashery needs.


Hatbox: A Modern Haberdashery features exclusive women's and men's hats, whimsical fascinators and practical caps from around the world. Hatbox represents old world hatters such as Borsalino of Italy, Christy's of London, Stetson Dress, Biltmore, Resistol, Beaver Brand, and others such as Dobbs, Bailey, Kangol, Scala, Dorfman Pacific, Broner, Barmah and Shady Brady. The inclusion of designers such as Cha Cha's of Brooklyn and Milli Starr from here in Austin promote the highest of current fashion and re-vintaged style while the store's cocktail hats division for women exhibits the ultimate "spring affair" and "after five" collection. Bring the whole family and enjoy a professional fitting and shopping experience unlike any other.