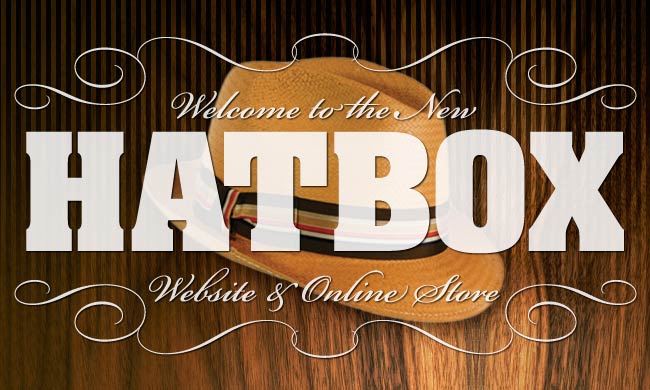 Hatbox: A Modern Haberdashery
Dear Hatbox Customers, Friends & Family,
With a heavy heart I am writing to announce that, we have closed our Domain location due to ongoing AC issues and high humidity. We are disappointed to have to leave but we thank you for 5 years of patronage at The Domain, in spite of these circumstances.
We look forward to seeing you all at our Downtown location at 704 Congress Avenue,
just 4 blocks from the Texas State Capitol building,
and across the street from the Paramount Theater!
Visit us at 704 Congress Ave
(across from The Paramount Theater)


Hatbox at Design Lab
(at The Oasis, overlooking Lake Travis)


Hatbox: A Modern Haberdashery features exclusive women's and men's hats, whimsical fascinators and practical caps from around the world. Hatbox represents old world hatters such as Borsalino of Italy, Christy's of London, Stetson Dress, Biltmore, Resistol, Beaver Brand, and others such as Dobbs, Bailey, Kangol, Scala, Dorfman Pacific, Broner, Barmah and Shady Brady. The inclusion of designers such as Cha Cha's of Brooklyn and Milli Starr from here in Austin promote the highest of current fashion and re-vintaged style while the store's cocktail hats division for women exhibits the ultimate "spring affair" and "after five" collection. Bring the whole family and enjoy a professional fitting and shopping experience unlike any other.